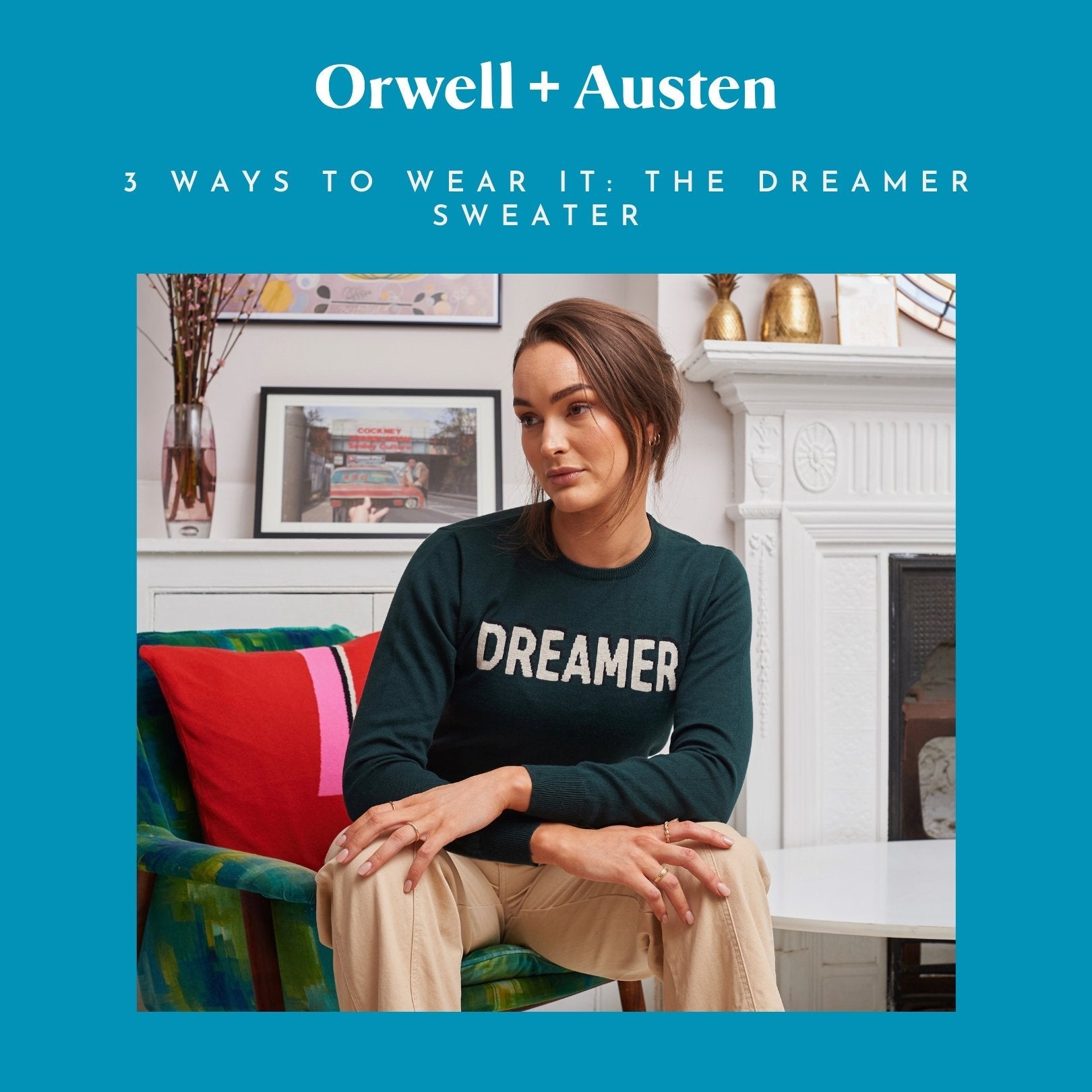 How to style it....
Sunday Market
The new Dreamer sweater can be worn to stroll around the market on a Sunday afternoon, making those laid-back times a little more put-together. We like to team ours with comfy pants and trainers.
Sweater: Orwell + Austen, Bag: Kayu Designs, Trousers: People Tree, Sunglasses: Colourful Standard, Trainers: EcoAlf
Statement Pick
Our new Dreamer sweater is the perfect piece to add to your wardrobe for a subtle yet chic pop of colour. Style it with your favourite jeans and add some accessories to create a timeless, effortless outfit.
Sweater: Orwell + Austen, Earrings: Holly Ryan Jewellery, Boots: Reformation, Scarf: Unrecorded Clothing, Vest: A.BCh, Jeans: Kuyichi
Walk In The Park
Adding our new Dreamer sweater to your outfit will keep you cosy and warm whether you are on a sunny walk in the park or grabbing a coffee whilst running errands. Pair with our pick of sustainable athleisure pieces.
Sweater: Orwell Austen, Bra: Girlfriend, Leggings: Girlfriend, Bag: Naadam, Socks: Patagonia, Trainers: Veja