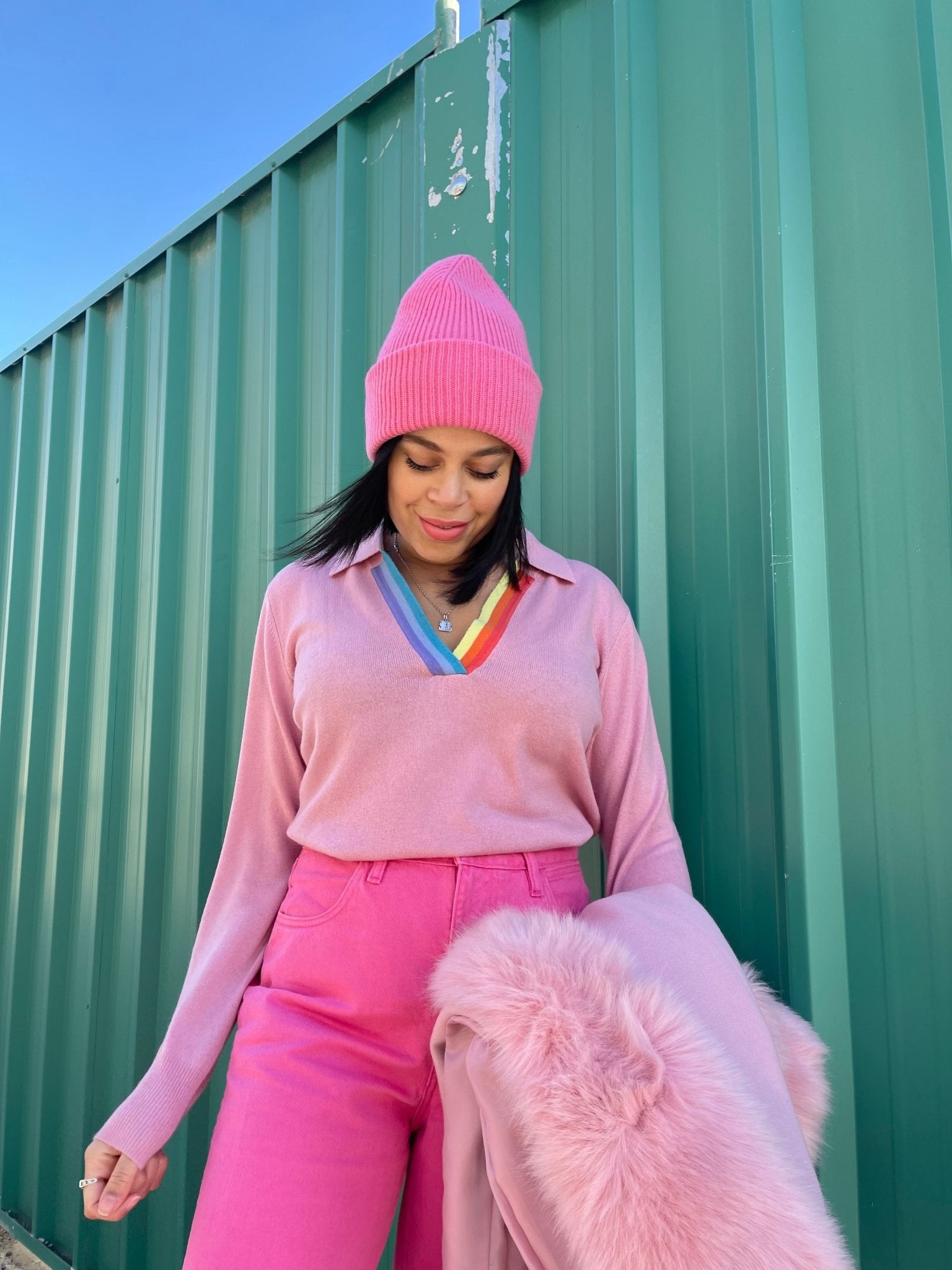 5 Things We're Loving This Week
5 Things We're Loving This Week
It's Valentine's Day this week so to celebrate, we rounded up our favourite books, places, music, podcasts and pieces for you to fall in love with!
A BITE TO EAT…

Taquería
Head to Taquería to discover mouth-watering Mexican flavours including quesadillas, tostadas and their speciality dish - tacos! The restaurants are located in Notting Hill and Exmouth Market and serve free-range chicken, line-caught fish, organic prawns and locally farmed pork and steak making it a yummy must-try eatery. 
ICON OF THE WEEK…

Pink Collared Sweater
It's only right to do a full pink look to celebrate Valentine's Day, perfectly done here by CatLPatterson! This cute and colourful collared sweater is super easy to style and comes in a variety of colour ways so you can mix and match. Pair with baggy mom jeans, a hat and oversized coat for Winter and pair with a long line skirt and mules for warmer days
ONE TO READ…

Loved Clothes Last
A timely and super helpful book to guide you on how to love, repair, fix and rewear your favourite pieces so that you can fight fast fashion and help the planet right from your wardrobe. If you're curious about how you can make a difference to the environment, this book will equip you with a myriad of ways to mend and reuse your clothes with ease. Yippee!

NOW STREAMING…

Private Parts
Looking for a feel-good podcast? Look no further! Made

in Chelsea's Jamie Laing hosts this series where nothing is off-limits. Featuring his celebrity friends in each episode, he reveals their most intimate stories and most hilarious tales. With lots of laughs from start to finish, this will be your favourite part of the morning commute.
CAN'T STOP LISTENING TO…

Fine Line 
The perfect listen to put you in a loving mood! Everyone's favourite fashion icon Harry Styles' second album is a fun and playful masterpiece. Every song ranges in style and mood, yet every one is ever so catchy. From the emotional, heartfelt classic "Falling" to the upbeat "Adore You", every track is a must-listen. 
ORWELL + AUSTEN