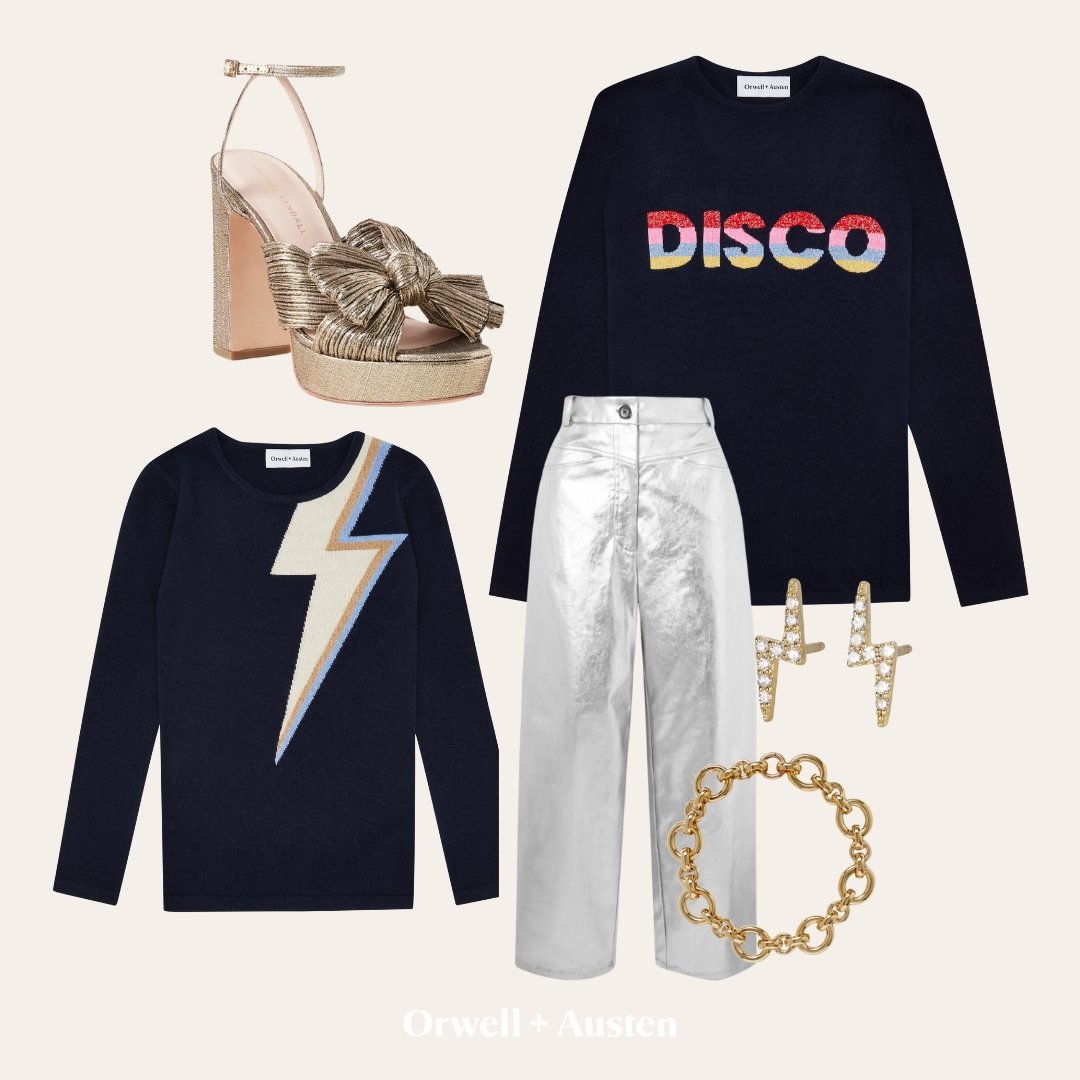 The Conscious Gift Guide
Check out our round up of some of the best gifts this festive season. Pieces from brands we love who share our sustainability ethos. Pieces you will reach for beyond the party season and wear again, and again, and again. 
Pretty in Pink
Think pink this festive season. From homeware to sunglasses and trainers, to our cosy cashmere, this colour never goes out of style!
1. Half Zip Sweater, 2. Love Fool Sweater 3. Converse Trainers 4. Zoe De Pass Sunglasses 5. Loewe Candle
Into the Wild
Think animal prints, brown and beige hues and nature inspired textures. This one is for the wild things.
1. Leopard Cardigan, 2. Jakki Doodles T-Shirt, 3. La Double J Candle, 4. Anya Hindmarch phone holder, 5. Ashley Mikal Earrings. 
Shades of Blue
Whether it be mother, brother, or secret Santa, we've got you covered with our blue inspired gift selection.
1. Star Cardigan, 2. Simple Navy Sweater, 3. Ashley Mikal Earrings. 4. Indoi Shirt, 5. Sirplus PJs
Winter Green
We love a crisp, green in winter. The perfect antidote to grey days. Here's our pick of the best knitwear, homeware, and beauty in this fresh hue.
1. Love Fool Sweater, 2. Dreamer Sweater, 3. Half Zip Sweater, 4. Saint Iris Facemask, 5. Net-a-Porter Vase
Saturday Night Fever
Prepare for party season with shiny bold pieces. Rainbow patterns combined with sparkles, gold and silver make for the perfect gift!
1. Disco Sweater, 2. Bowie Sweater, 3. Khaite Silver Trousers, 4. Loeffler Randall Sandals, 5. Kristie La Marque Bolt Earrings, 6 Net-a-Porter Necklace
Back to Black
Chic and elegant, black is always a go-to colour! Check out these amazing pieces fit for everyone on your list.