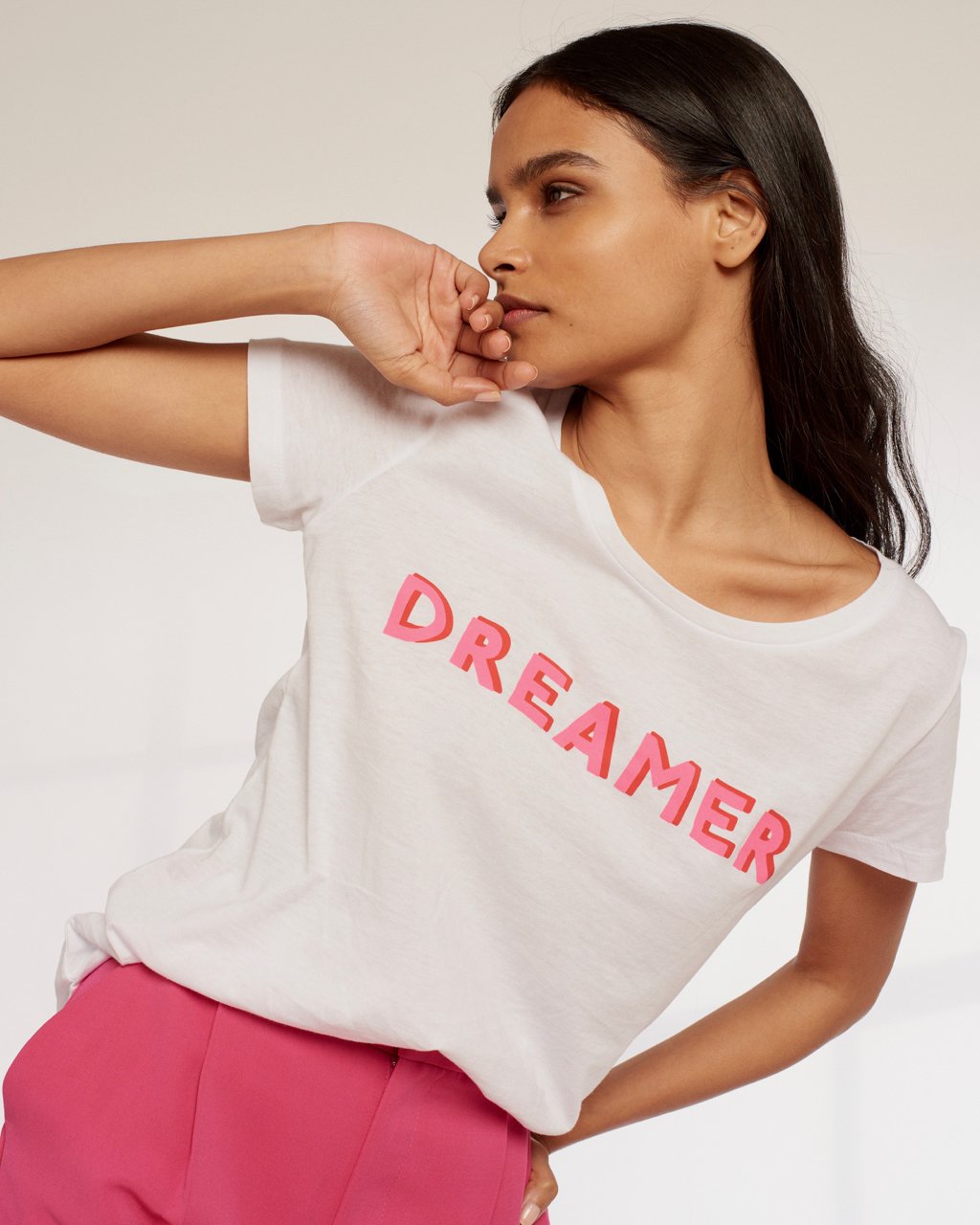 Behind the Labels: GOTS + Fairwear Foundation
It's set to be a sizzling couple of weeks and we all know what that means: out with the cosy jumpers and in with the tees and shorts. Luckily enough for you, we have the perfect edit of lightweight, soft cotton tees to see you through the summer in style. 
However, these t-shirts don't only look good: they are also the product of an ethical and environmentally responsible supply chain. All of our tees are made out of GOTS certified cotton and are produced by Fairwear Foundation Certified manufacturers. But what do these terms actually mean?
GOTS
GOTS stands for the Global Organic Textile Standard. In short, any certified materials meet various criteria, covering the environmental, human toxicity and social implications of the materials used and the processes they undergo..  By wearing GOTS certified materials, you know that you are supporting a supply chain that is kind to both people and planet. For example, GOTS materials ensure the following:
- A textile product carrying the GOTS 'organic' label must contain at least 95% certified organic fibres - pretty damn good!
- Toxic and dangerous chemicals are banned from the processing of the organic fibres. This means no chlorine and no carcinogenic dyes.
- Factories must monitor and care for their local environment and water systems. 
- Any packaging must not use PVC and all paper or cardboard packaging must be recycled or FSC certified. 
The standard also deals with the livelihoods of garment workers; workers cannot be exploited in any way, be that in relation to pay, working conditions, hours or trade union membership. 
Fairwear
Similarly, the Fairwear Foundation Certification sets the bar high with regard to the working conditions of those who make the tees. With the accreditation, manufacturers must meet the following criteria:
- Garment workers are paid a living wage and are free to join trade unions.
- Child labour is banned.
-  Safe working conditions.
-  Reasonable hours of work for garment workers. 
Why are all these things important to us at Orwell + Austen? The brand was built on the basis of producing beautiful pieces in an eco-conscious and ethical way. Ethical and eco conscious considerations drive everything we do, and we know that they are something that our customers value as much as we do. 
We are committed to responsible production in terms of our environmental impact and the impact on the people who make our beautiful pieces. With this all in mind, you can rest assured that any Orwell + Austen t-shirt has been made in just working conditions whilst the materials used are also kinder to the planet.
So, what are you waiting for? Choose a design and fall in love with your next piece!